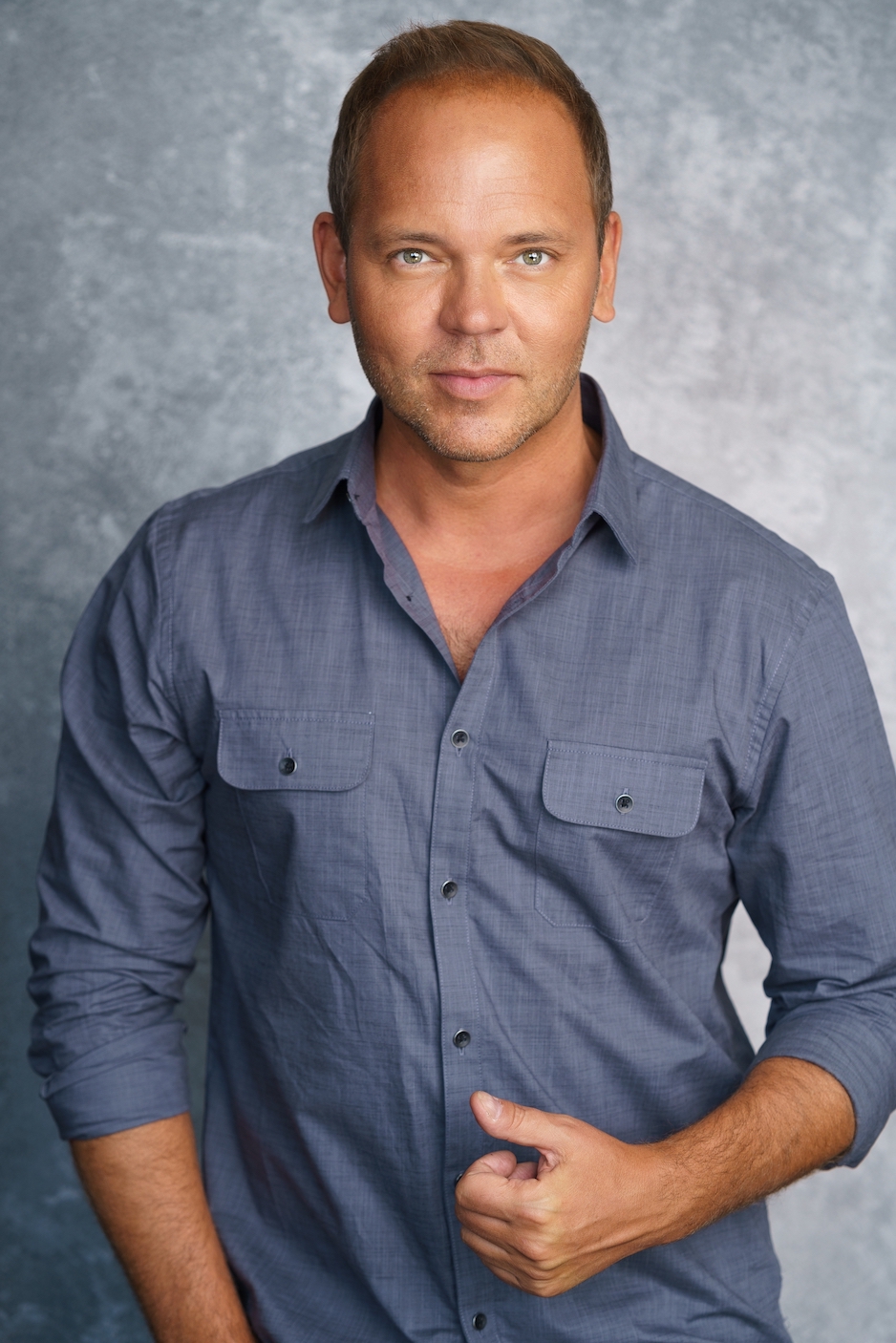 Lauris Reiniks is award-winning Latvian pop music singer, songwriter, television host, and actor. Lauris has graduated from Jelgava Music college, studied communication studies at the University of Latvia and trained as an actor for film and television in Los Angeles, California. He has released 9 solo albums and singles in 11 languages. As a composer and recording artist Lauris Reiniks has received more than 20 National Latvian awards and has gained international recognition in the Baltic States. Lauris Reiniks is also the Season 1 winner of Latvian "Dancing With The Star" show. The millions of views of his music videos on YouTube has unofficially made him a "King of YouTube" in Latvia.
Beginning
Lauris was born in the Latvian town of Dobele, raised in a musical family in Tērvete, was educated at the Jelgava College of Music and the University of Latvia, and honed his acting skills in Los Angeles, California.
Lauris' first appearance on television was at the age of five, singing in a show called "The neighbours meet". As a kid and teenager, Lauris was a solist in a pop-rock group called "AURI" formed by his father. Together with this band Lauris gained his first stage experience; participating in different children music festivals, contests and other musical activities.
The Reiniks family (mother Dace, father Arturs, sister Ruta) used to be one of the most active singing families in the country. They regularly appeared on a broadcast called "Spiets" (The Swarm) and toured around Latvia with concerts.
In 1998 Latvian Television noticed the young and attractive Lauris and offered him to host a new musical TV show called "Nošu Spēles" (Games of Music Notes).
The show brought Lauris together with the popular Latvian composer Raimonds Pauls who invited Lauris to participate in several his music projects and record songs. This collaboration lasted for one year when Lauris realized he can write his own music and be an independent artist.
The management company Aktiv Music approached Lauris Reiniks in 2000 and offered him a record deal with Platforma Records company. That was the moment when Lauris stepped into the big scene of Latvian popmusic and started his way to success and fame.
Becoming a Star
The experienced pop musician has released 9 solo albums. As a composer and recording artist, Lauris has received more than 20 National awards. Three times he has been the winner of the prestigious Universality Prize, which is offered by AKKA/LAA the Latvian copyright agency for those songs that have been heard most often on the radio and television. Albums "Lidot savādāk" ("To Fly Differently", 2003), "Es skrienu" ("I run", 2010) and "Ričijs Rū rīko koncertu" ("Richie Roo throws a concert", 2021) have all received the Golden Disc award in Latvia (Zelta disks) for outstanding number of sales. His 2010 album "Es skrienu" was awarded as "Best Pop Album" at Latvian Music Awards (Zelta Mikrofons). The title song "Es skrienu" from the same album won in a category Radio Hit and was officially the best selling song of 2010 on doremi.lv – the biggest mp3 shop in Latvia at a time.
In 2004 the popular pop music magazine "Top of the Pops" awarded Lauris with a title of "Latvian National Megastar" but in 2009 marketing and public relations specialists from 7guru.lv who presented a list of Latvia's seven most successful pop musicians ranked Lauris second, right after the band Brainstorm.
Reiniks' most popular and renowned songs are "Sirds Sadeg Neparasti", "Es Neesmu Neprātīgs", "Tik Balti", "Es Tev Apmulsis", "Tev Šodien Vienalga", 2008 smash "Es Esmu Tev Dzīslās" in a duet with his sister, Ruta 2009 hit "Pasakā" in a duet with Aisha and 2010 smash "Es skrienu" which he recorded in 9 languages. "Es skrienu" not only hit Latvian radio charts, but also Estonian (Ma jooksen) and Lithuanian (Aš begu). With a music video of this song Lauris has set the Baltic record as the first Baltic artist who has reached 1 million views on YouTube in a very short period of time. In 2021 Lauris debutes as a composer of songs for kids.  "Ričijs Rū rīko koncertu" (Richie Roo throws a concert) interactive book and song album for childrem is released. The project was created by Reiniks family and it quickly becomes a smash hit, followed by a sold-out Latvian tour, Golden Disc award and a title of "Book of The year 2021 for Kids".
As a TV Presenter, Lauris has worked for Latvian Television, LNT, TV3 Latvia and 360TV. Some of the major TV projects include " Supernova" (Latvian Eurovision Selection) "Junior Eurovision," "Baltic Beauty," "Sing With the Stars," "Clash Of The Choirs" "Latvia's Golden Talents,", "Latvia's Singing Families.", "Your Face Sounds Familiar"," Say it out loud" and others. Lauris has recieved the prestigious National TV award "Zelta Vilnis 2009" (Golden Wave 2009) in a nomination "TV Personality of the Year"! In 2017 Lauris receives the television award "Ekrāna mīlulis" (TV screens favorite) for his work on "Izklausies Redzēts" (Your Face sounds familiar) TV3 show and contribution in Latvian show business. A year later in 2018, LAPPA (Latvian Association of event producers) awards Lauris Reiniks with an award of excellence in a nomination "Excellent host of events".
As an actor, Lauris Reiniks has appeared in a Latvian production of "The Sound of Music" musical and a play "Autoplanet." In a suporrting role he's been in the historical Arvīds Krievs feature film "Dancis pa trim" (Three to dance), where Lauris plays Edward, a member of the Latvian Legion of World War II. Also in 2009, Lauris proved his skills as a comedic actor by appearing in a Latvian production of "Ladies' Night" play that was staged in a the National theater of Latvia. In 2016 he joins the Season 4 cast of TV3 hit series "Viņas melo labāk" (Women lie better), playing a criminal character named Igors. In 2018 his character returns in the show's 6th season. End of 2018 brings Lauris Reiniks his first big movie role of Andrejs, the taxi driver. Lauris is starring in a romantic comedy "Jaungada taksometrs" (New Year's Taxi) movie, directed by internationally recognized director Maris Martinsons. A year later he is in a sequel "Jaungada Taksometrs 2". In 2019 Lauris also lands a role of Simba in the new "The Lion King" movie produced by Walt Disney Pictures. He is both singing and speaking voice of the adult Simba in the Latvian dubbed version.
International
Lauris has also done well in taking part in various shows as well as song and performance contests: Slovakia, Lithuania, Estonia, Ireland, Kazakhstan, Germany, Austria, Belgium and USA.
In the spring of 2008, an ABC television affiliate in California, USA presented a story about Lauris as a successful pop musician and winner of the Latvian version of "Dancing with the Stars."
In 2010 Lauris Reiniks established himself as a pan-Baltic artist releasing songs in Estonia and Lithuania. Following the great success of songs on radio charts, in 2011 Lauris Reiniks released his albums for Estonia and Lithuania that featured such superhits as "Aš begu" , "Ma jooksen", "Linnamuinasjutt", "Pasaka". Albums for Lithuania and Estonia was an adaptation of Lauris's award winning Latvian album "Es skrienu". Over the years many of Lauris Reiniks Latvian hit songs have become known and beloved also in Lithuania and Estonia.
Eurovision Song Contest
In 2009, his song "I Wish I Could Pretend" took 2nd place among 300 songs in the Irish Eurovision final, receiving top marks from the jury in Dublin. Lauris Reiniks has participated in the Latvian finals of the Eurovision song contest three times – in 2001 in duet with Linda Leen, in 2002 as a soloist, and in 2003 as part of the trio FLY, which won the competition and went on to appear in the international Eurovision finals. In 2011 he finishes 2nd at Latvian Eurovision finals with his song "Banjo Laura".
P.S. Lauris Reiniks speaks Latvian, English and Russian. He loves to travel, ride horses and just relax with positive and happy people. More than anything else, Lauris wants the world to know what and where Latvia is.There is so much of which Latvia can be proud – talented and fine people, beautiful Rīga, and the wonderful inspirations of the natural world.
Lauris Reiniks Show Reel (2007)
ABC7 Eyewitness News in California presents a story about Lauris Reiniks: