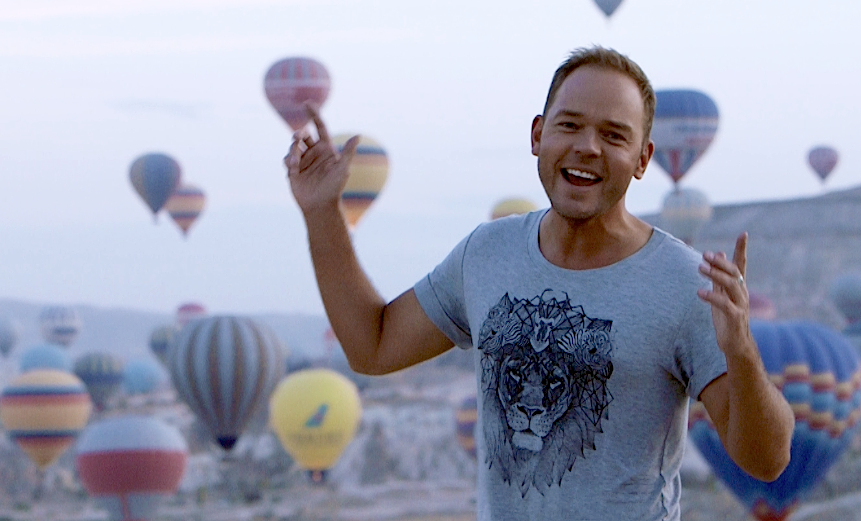 New romantic song and video for the Baltics!
Lauris Reiniks has just published a new romantic song and music video for Latvia, Lithuania and Estonia. Latvian version is titled "Tikai divi mēs" , Lithuanian – "Tik aš ir tu" but Estonian- "Meid on kaks". A composer of the song is Lauris himself while lyrics were created together with Guntars Račs (LV), Deivydas Zvonkus (LT) and Leelo Tungal (EE). The title of Latvian and Estonian versions means "Just two of us". Lithuanian translates as "Just me and you".
The romantic composition is accompanied by possibly the most romantic and scenic music video that Lauris Reiniks has ever had. It was shot in the magical region of Cappadocia (Kapadokya), Goreme city in Turkey. Lauris and his team were taken there by Turkish Airlines. A director of music video is Aija Strazdiņa. Director of photography- Renārs Muskars. Producer- Lauris Reiniks.
"I've been running for a really long time and my listeners have been waiting and asking for some "heart song" again. And finally it came. This song is a dedication to everyone who has loved, loves or will love someone in this life. It can be even a cat or dog that adds colours and meaning to life. Love is so different and big and it must be shared", explains Lauris. The idea of the song is the same in all three languages – personal and intimate conversation with someone special in a place where there's no one else around.
"Just two of us as in colourful postcards", says the signature chorus line.
There is a possibility that one more version of the song is going to be recorded. Spanish and Mexican TV production company has shown an interest in having the Spanish version of this song for an upcoming TV series aimed at Latin-American market.
The songs are available for download on doremi.lv, muusika24, iTunes and Amazon.
Tikai divi mēs
Tik aš ir tu 
Meid on kaks