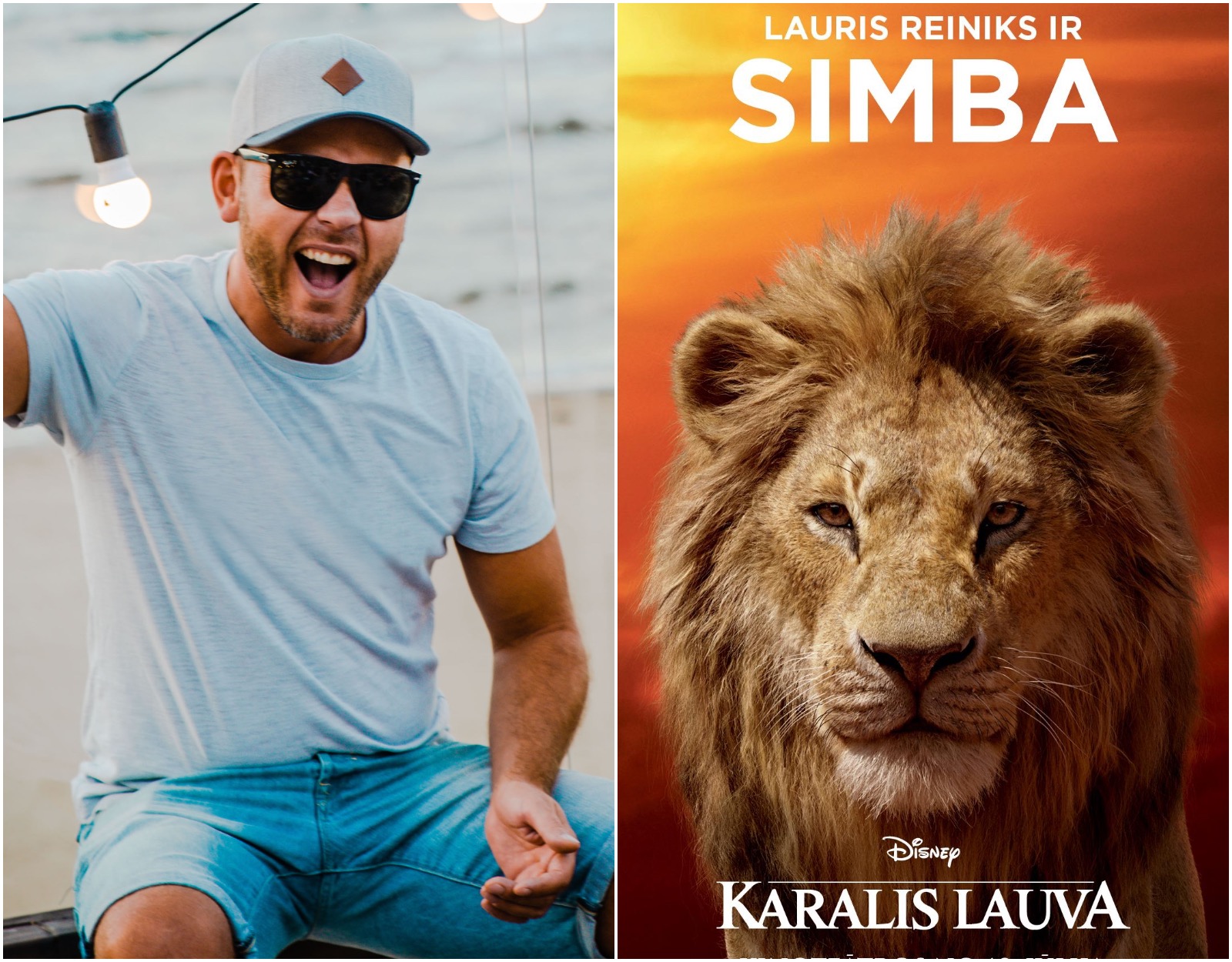 Lauris Releases New Summer Song, Voices Simba in "The Lion King"
This month Lauris Reiniks introduces Baltic radio stations and his listeners to his new summer song. The original Latvian version is called "Izvēdināt galvu" (To clear my head). It was composed by Lauris himself but lyrics co-written with Guntars Račs. The Estonian version "Lendame koos" was adapted and translated by Leelo Tungal and Imre Sooäär. Lithuanian version "Išvėdinti galvą" was created together with Justinas Jankevičius.
The song is like a message and reminder to everyone not to forget about yourselves and try to find time to "recharge your batteries".  "Very often we are overloaded with work, have been sitting somewhere for too long or simply are at a place where we shouldn't be. Slowly we burn out and usually it doesn't lead to anything good. Therefore it is important to understand that moment when to stop and tell yourself :"Enough! I need some time for myself. Or as the song says: "That's it! Čiao! I'm out of here! I need to clear my head!", Lauris explains.
Interestingly that the idea of this song came to Lauris in the shower when he was over heated himself. Lauris hopes that people will find that time for themselves this summer, clear their heads, dance and  have fun to this song.
Also, Lauris Reiniks has recently finished his work on a sequel of "Jaungada Taksometrs" (New Year's Taxi) movie where he is the lead again, playing Andrejs the taxi driver.  The movie is scheduled to hit movie theaters at the end of 2019.
On July 19, 2019 the world is introduced to the new Disney's "The Lion King" movie. Lauris Reiniks  is  happy and honored to be chosen as a speaking and singing voice of Simba in the Latvian-Dubbed  2019 version of this legendary Disney's  film.