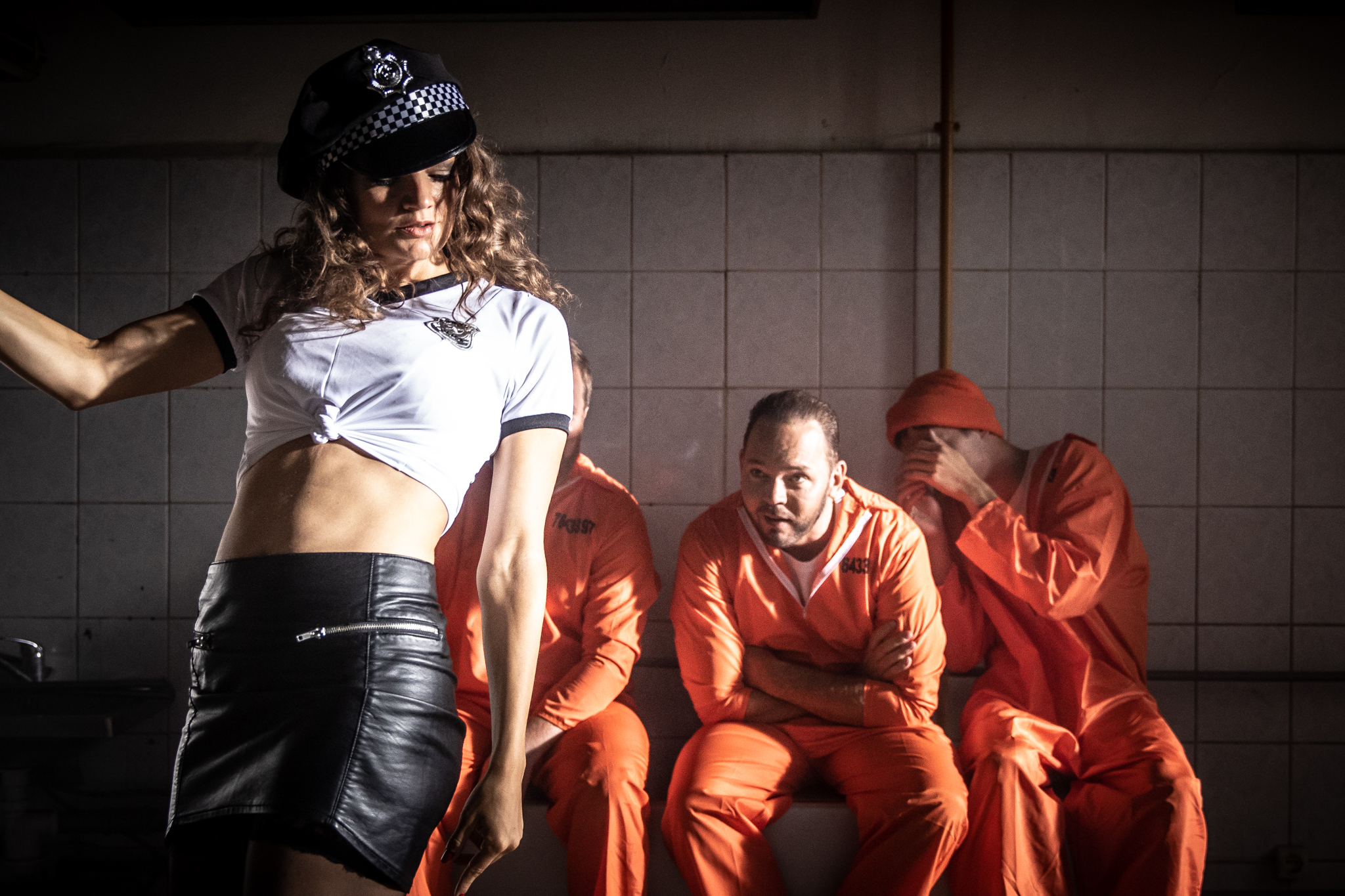 Imprisoned and overworked: Lauris's New Music Video For the Baltics is Out!
Closing the summer season Lauris Reiniks has released a music video for his happy Latvian summer song "Izvēdināt galvu" (To clear my head). Neighboring Estonia and Lithuania have recieved their versions of the same song and video called "Lendame koos" (Let's fly together) and "Išvėdinti galvą" (To clear your head). It's a comical story with crime film elements. A story about a person who is overworked and burnt out.
"Izvēdināt galvu" music video was directed by the experienced director Aija Strazdiņa, but the head of photography was Ivo Skanstiņš. The video story was written and produced by Lauris Reiniks.
"Izvēdināt galvu" – LATVIA
This music video is unique because it was filmed in close collaboration with Latvian Prison Administration that was very helpful and forthcoming. Most of the music video was filmed inside 2 Latvian prisons. Brasa prison that was closed just 4 months ago and Olaine prison which is still active and most modern prison in Latvia. This was the first time in history of Latvia that any musician ever showed an interest to film a music video inside the prison.
"This was an extremely interesting experience and amazing adventure that I will never forget. Thanks to Latvian Prison Administration this story could be told and it didn't stay just on a paper", tells Lauris, adding that actually this story is not about a prison. It is about a person.
"It is like a reminder to everyone that you don't have to do all the possible jobs and make all the money in the world. You don't need it if you want to live a healthy and fulfilled life. Nobody needs burnt out, overworked and tired people around. You must find time for yourself, stop on time or simply take a break. Or as it says in a song: "That's it! Ciao! I'm out of here! I need to clear my head.", Lauris explains the idea of the video and song.
"Lendame koos" – ESTONIA
"Išvėdinti galvą" – LITHUANIA
All song versions are available for download on iTunes, Amazon and Spotify.
The single was released in all three Baltic countries earlier this summer in June. The authors of Latvian version "Izvēdināt galvu" are Lauris Reiniks/ Lauris Reiniks, Guntars Račs. Lithuanian lyrics for "Išvėdinti galvą" were adapted by Justinas Jankevičius. Estonian "Lendame koos" was done by Leelo Tungal and Imre Sooäär.